Image dump: Pokémon Center Sticker Packs Featuring Pichu
Along with cards I also collect official Pokémon Center merchandise. Here are pictures of all of the Pokémon Center sticker packs in my collection.
Table of Contents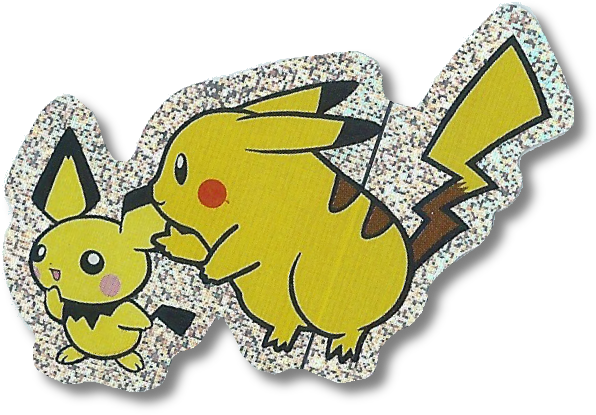 Introduction
In early 2020, with the prices of Pokémon cards beginning to rapidly climb, I decided to start collecting Pokémon merchandise as an aside to my TCG collection. Unlike cards, Pokémon merchandise is a mostly overlooked and usually inexpensive niche collectable.
Collecting unopened sticker packs provided me with a very refreshing change of pace. I've been able to readily find most of the sticker packs in this article for under $10.
Despite Pichu not seeing a new card added to the TCG since 2009, Pichu remains a very popular Pokémon in the merchandise world. As such, I decided the sensible step was to limit myself to exclusively collecting official merchandise released directly by Pokémon themselves, be it by The Pokémon Center Company or through The Pokémon Company International.
This article is a picture dump of all of the Pokémon Center sticker packs I've acquired for my collection. I've made this mostly for my own benefit, to help me remember what I already have when new items come up for auction, but I'm making it public here as I'm sure it'll be of interest to others - especially those of you kind enough to have read this far.
How to recognise Pokémon Center merchandise
A lot of different companies produce some incredibly high-quality Pokémon merchandise, including large names like Tomy, Bandai, Hasbro and Funko. These companies are all assigned specific barcode ranges, and it's the barcode we can use to determine whether which company manufactured an item.
The only caveat is that the item in question needs to come with its original packaging in order for us to do this - or failing that we need to have prior knowledge of the item's origin.
Items produced directly by The Pokémon Center Company have a barcode starting 4521329.... Items produced directly by The Pokémon Company International have a barcode starting 0820650....
How do I store these?
Most of the stickers pictured in this article fit comfortably in 6 by 9 inch toploaders - which I'd also strongly recommend for postcards. For those which are a bit larger I store them alongside other larger items like A4 clear files in 13 by 19 inch toploaders instead.
Image dump
These images are ordered by their barcode numbers. The general rule of thumb is that the lower the barcode number, the older the item.
Without further ado…
2000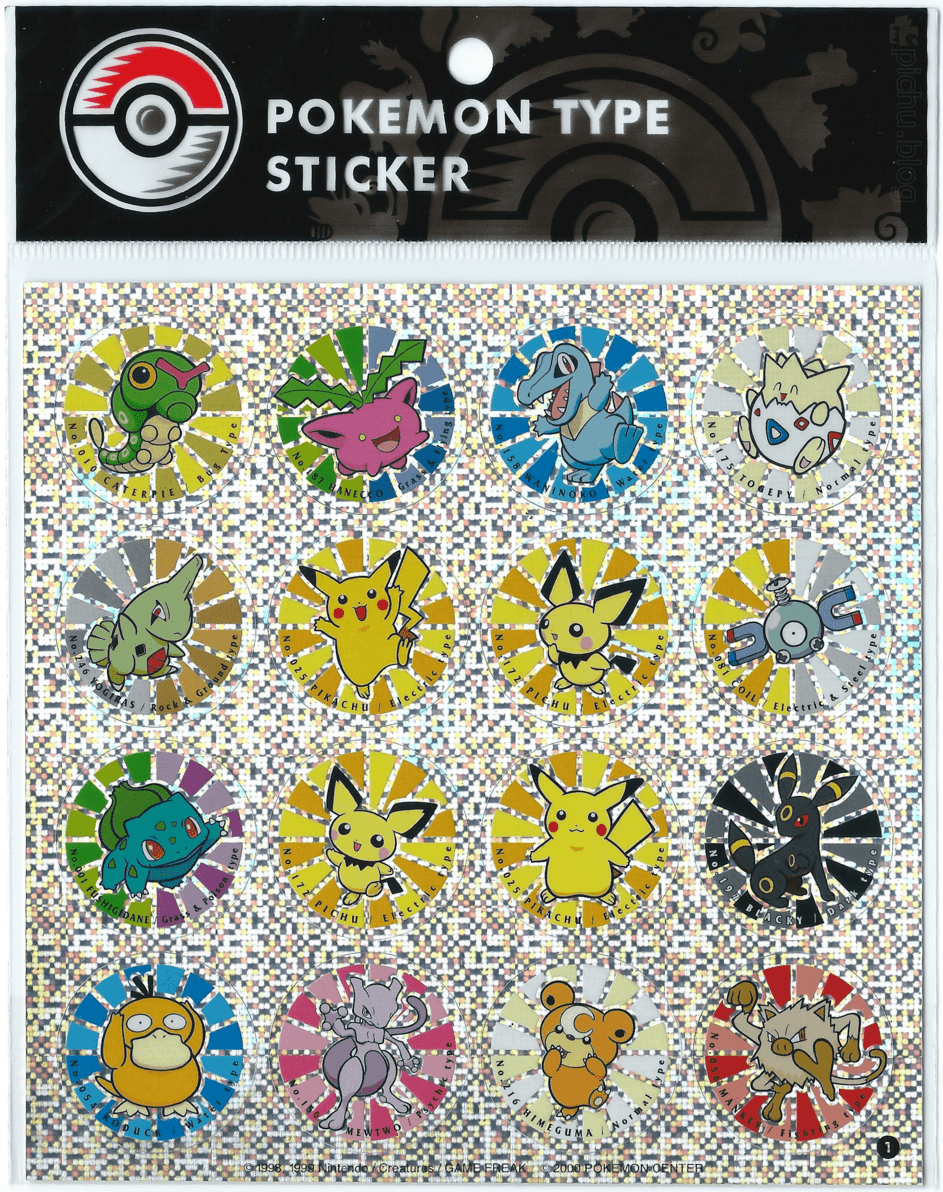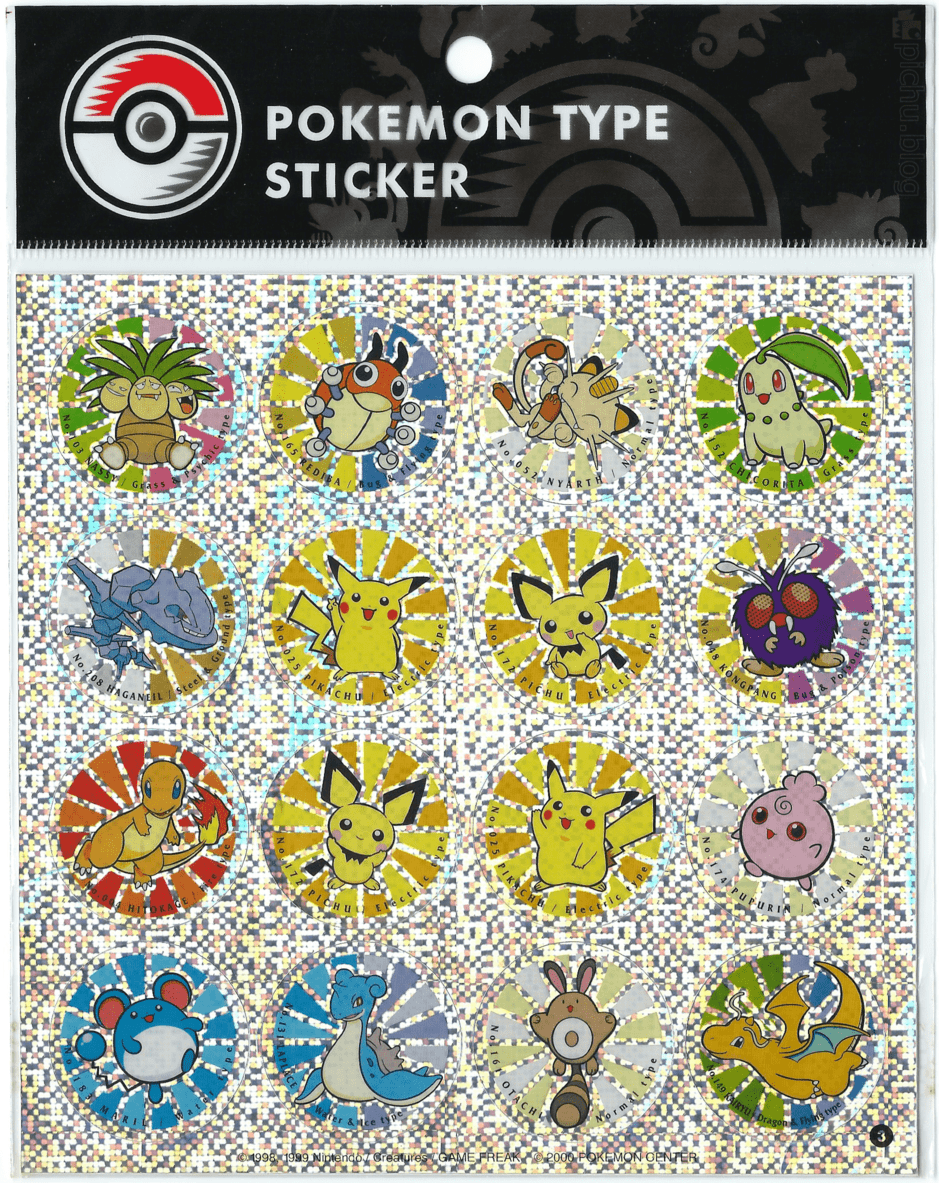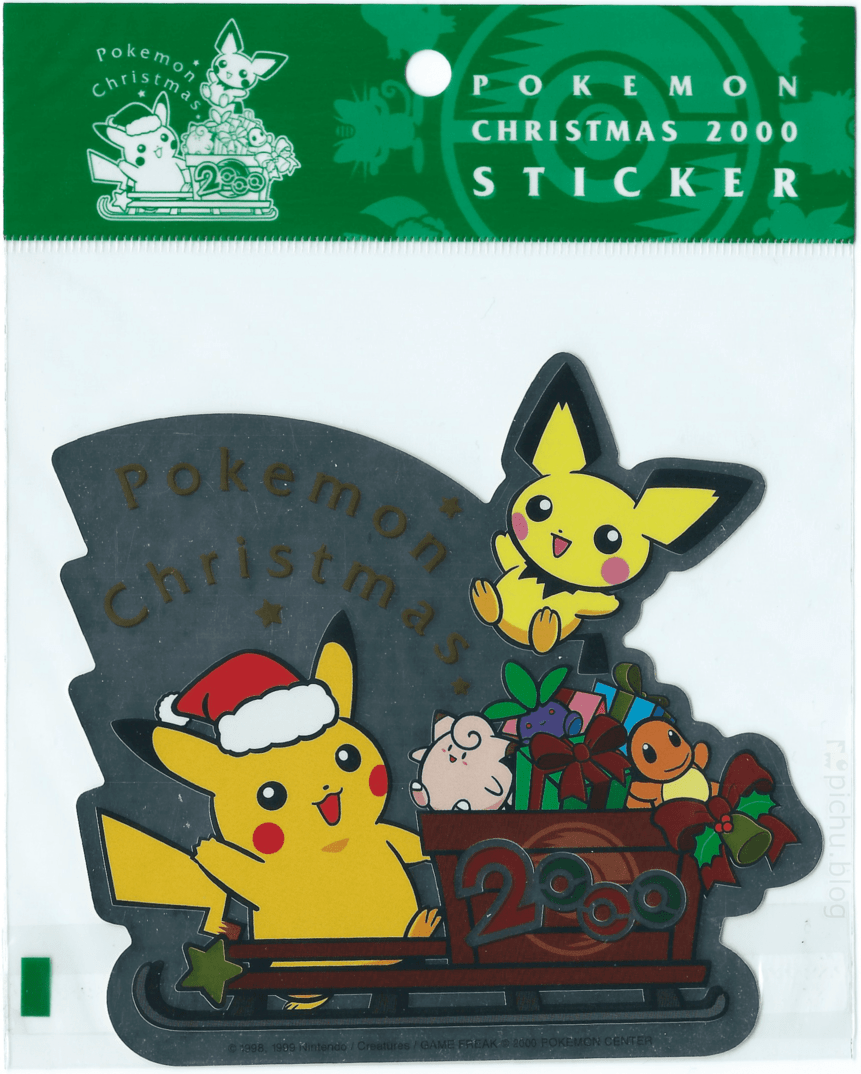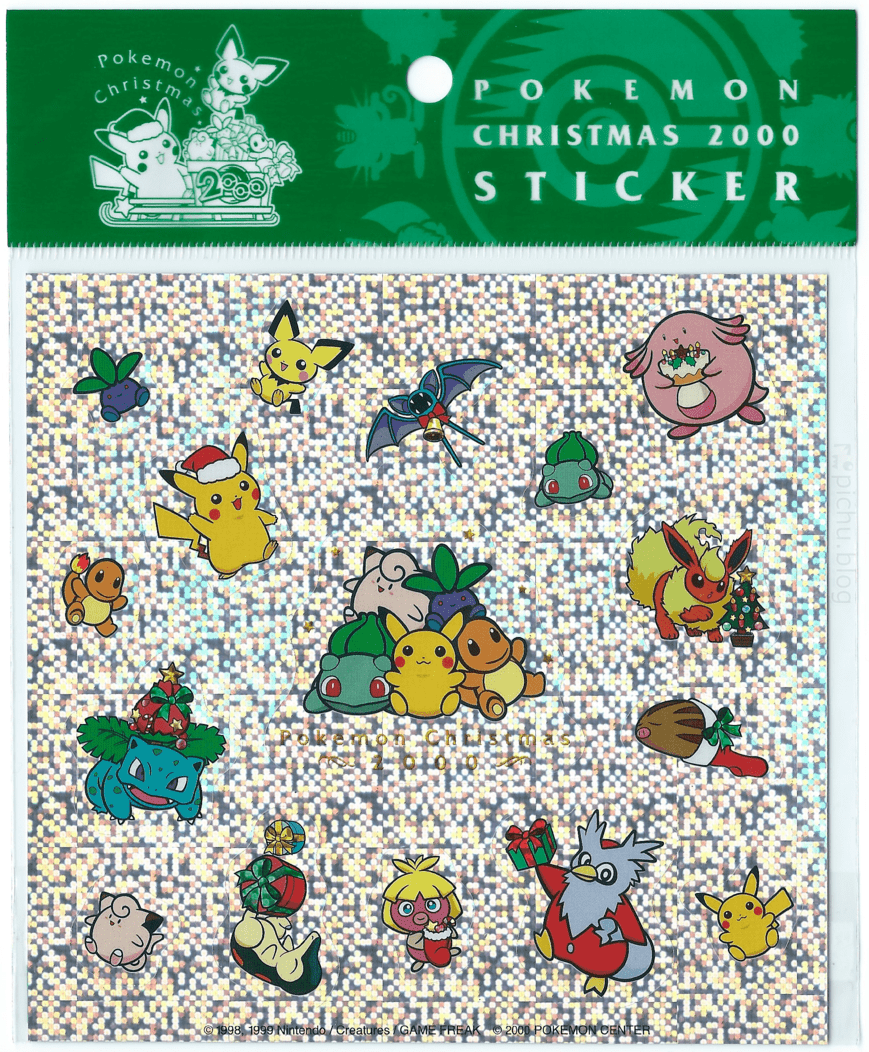 2001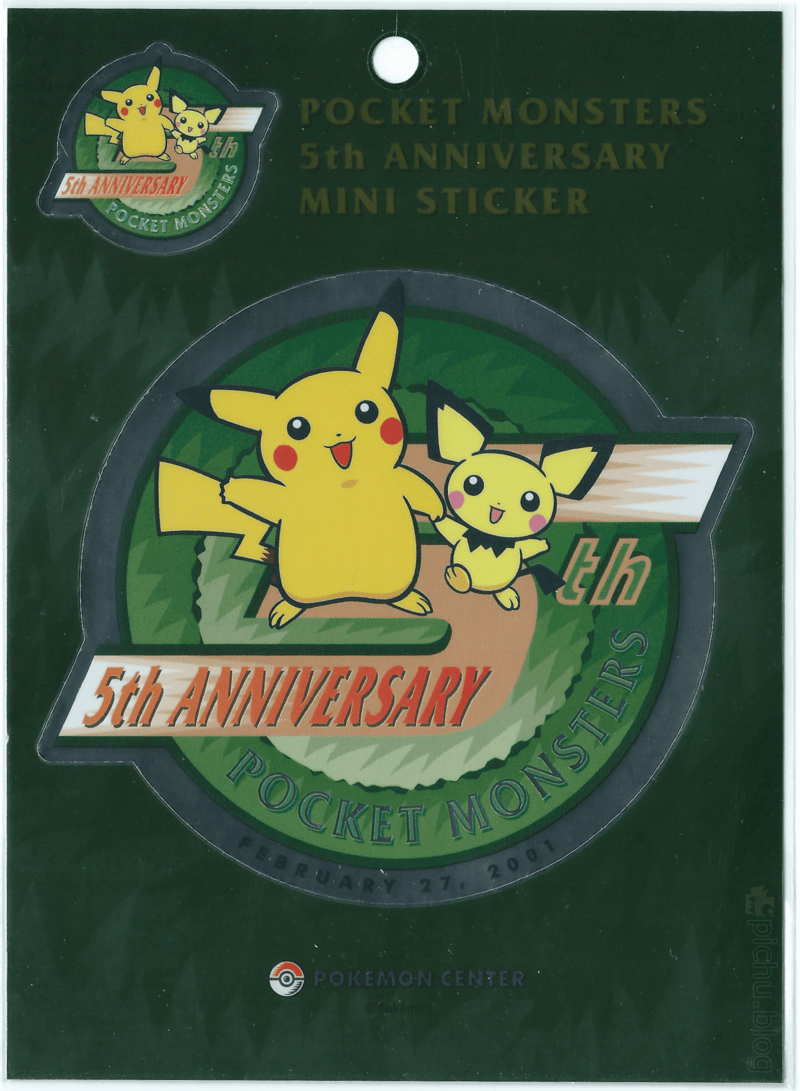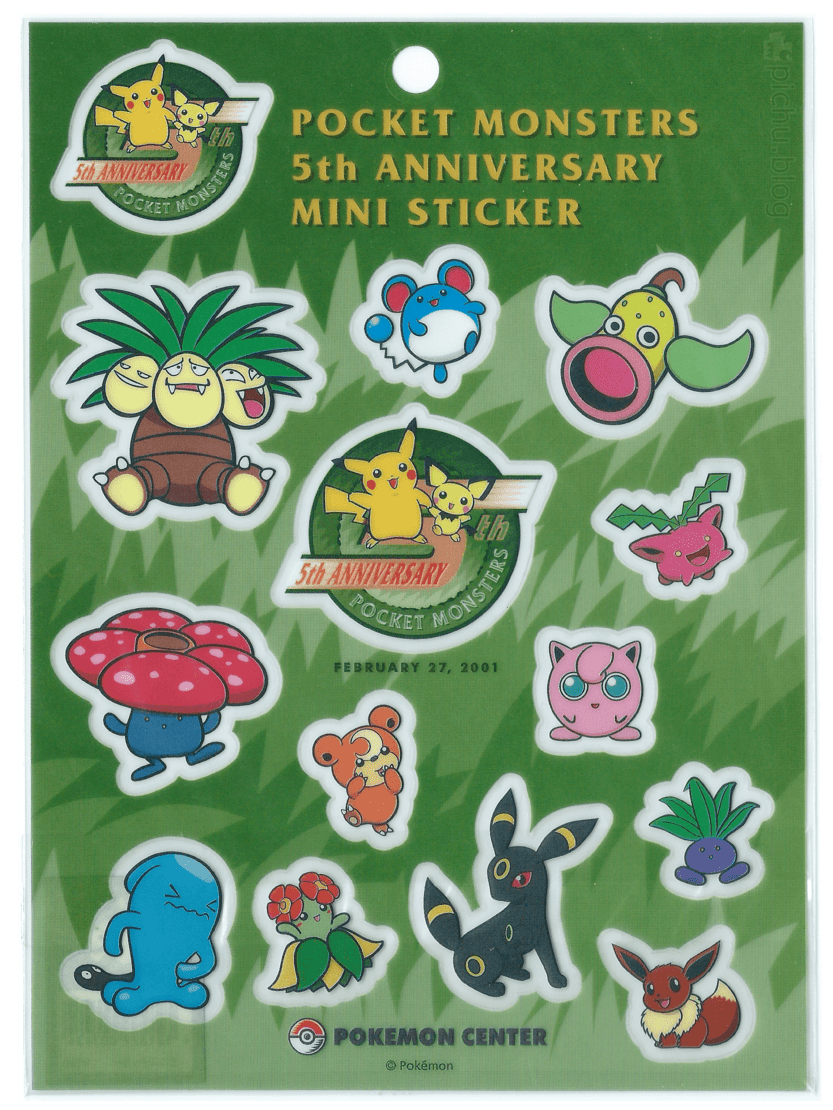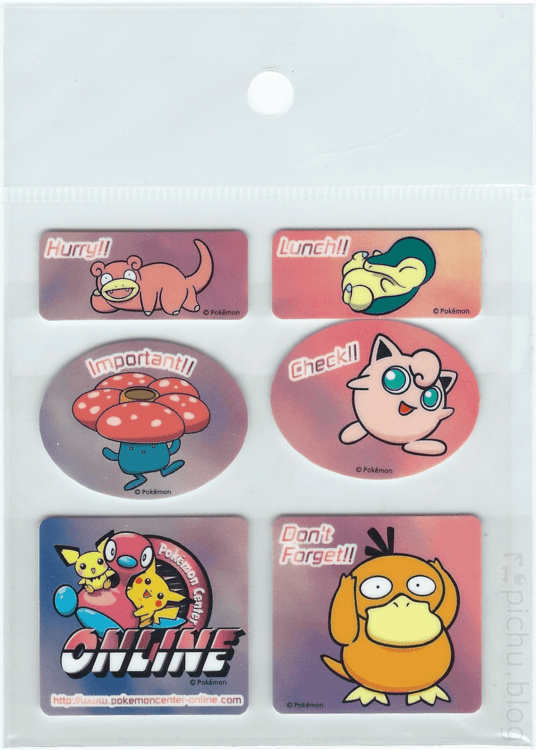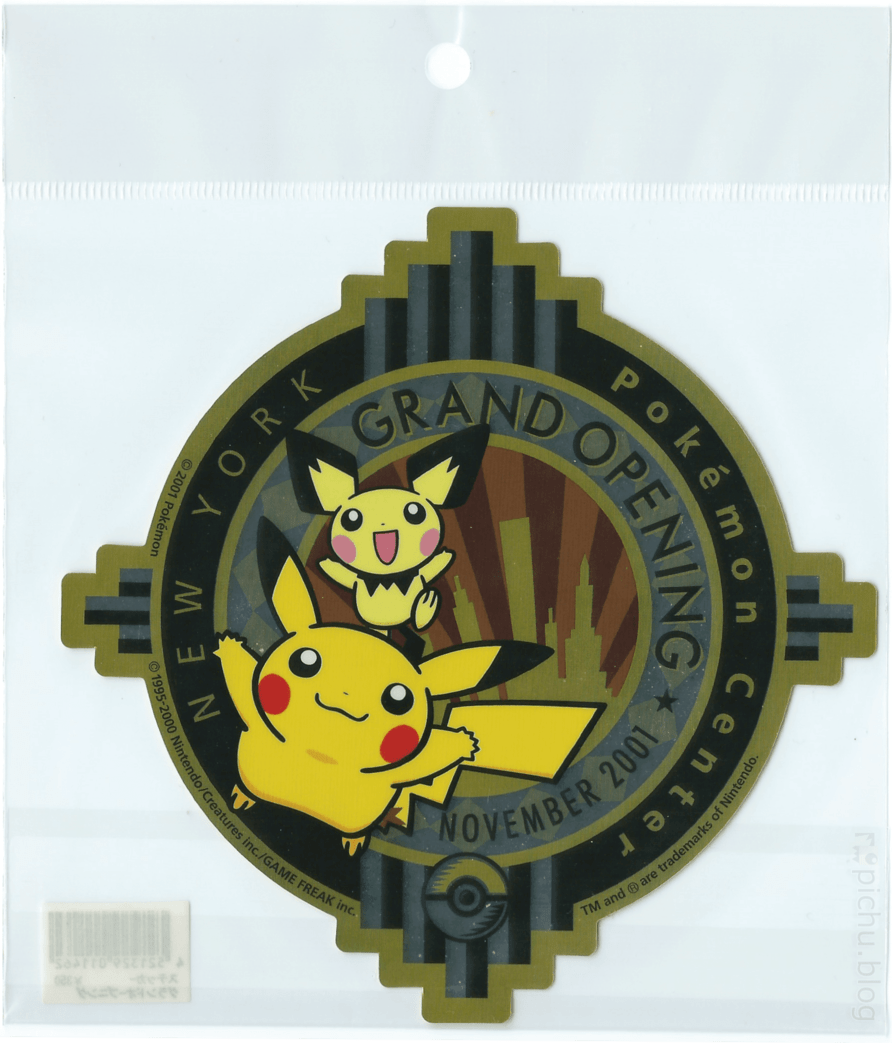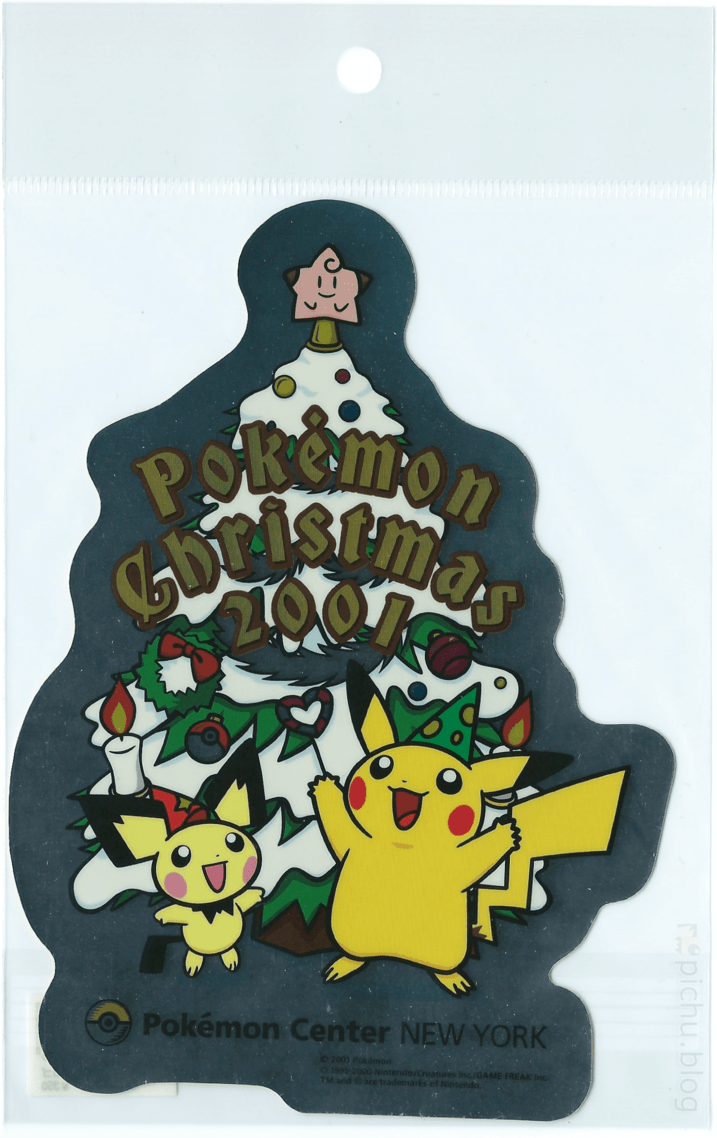 2002

2003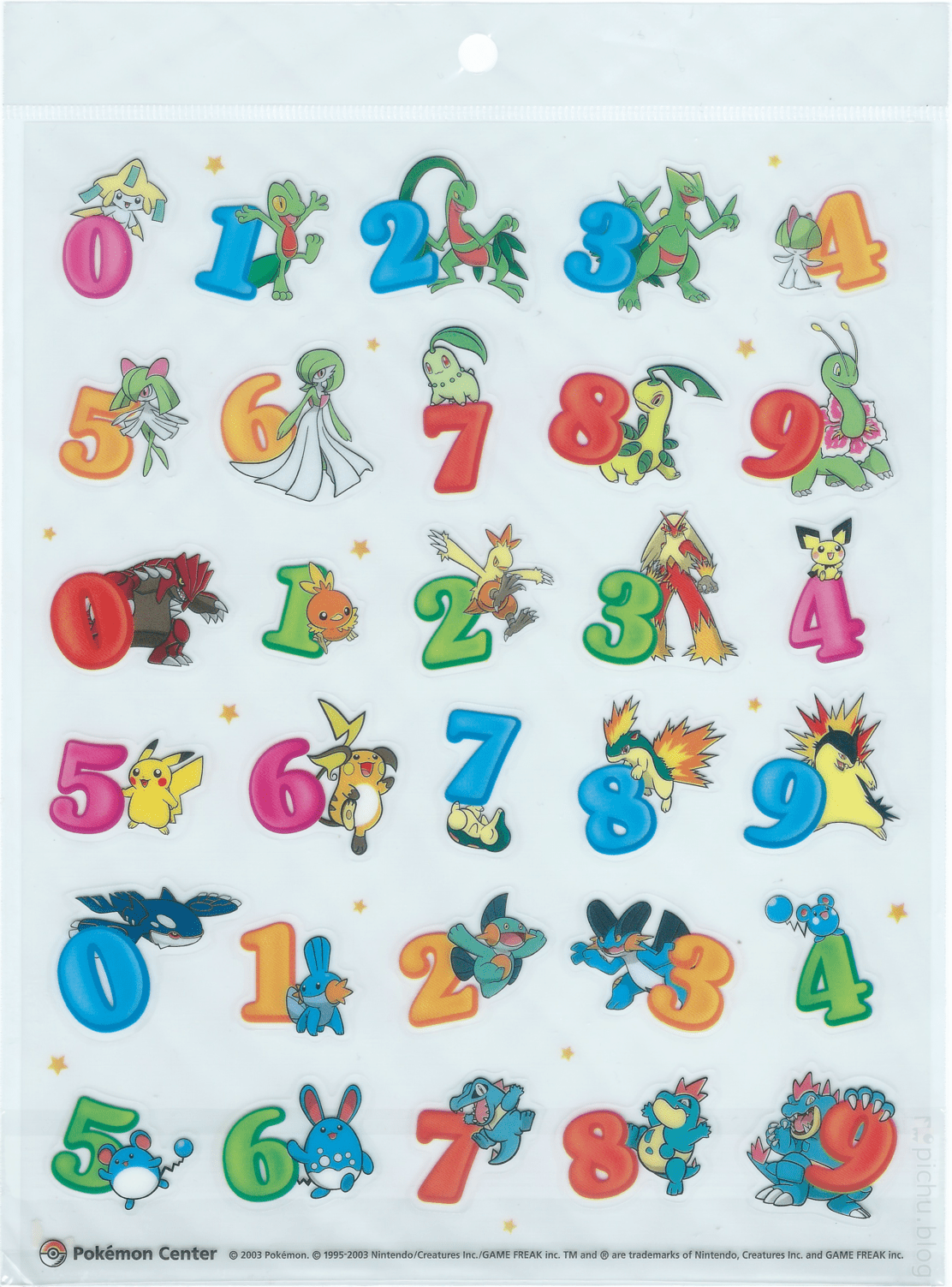 2005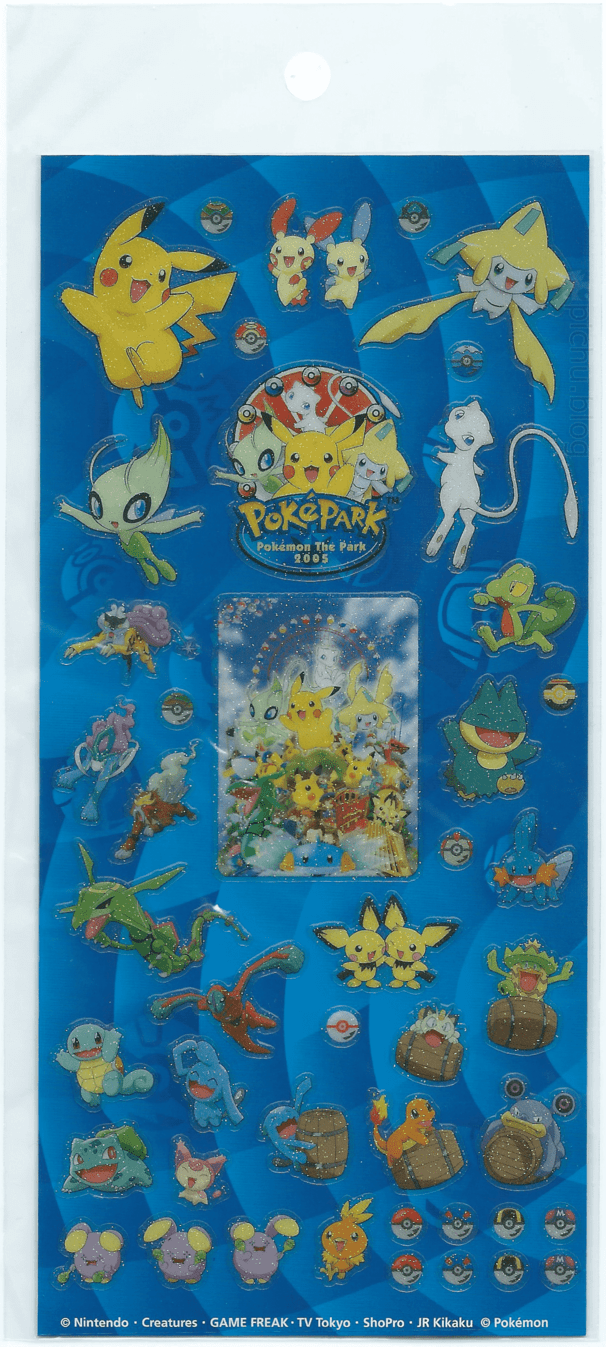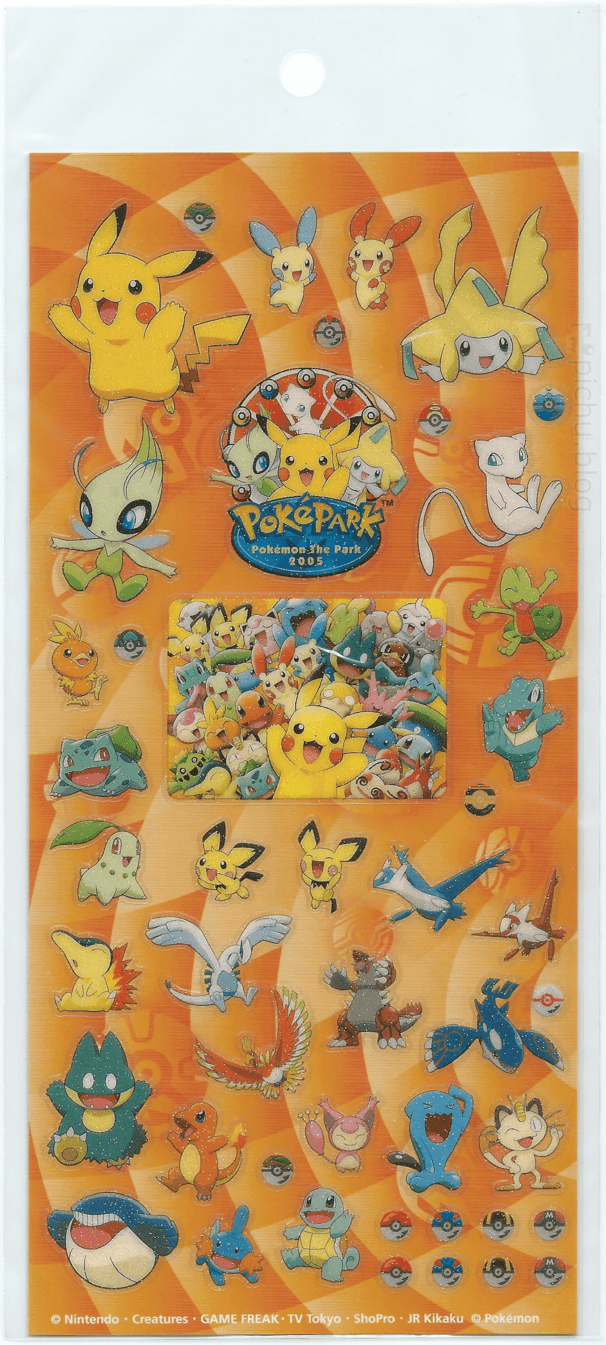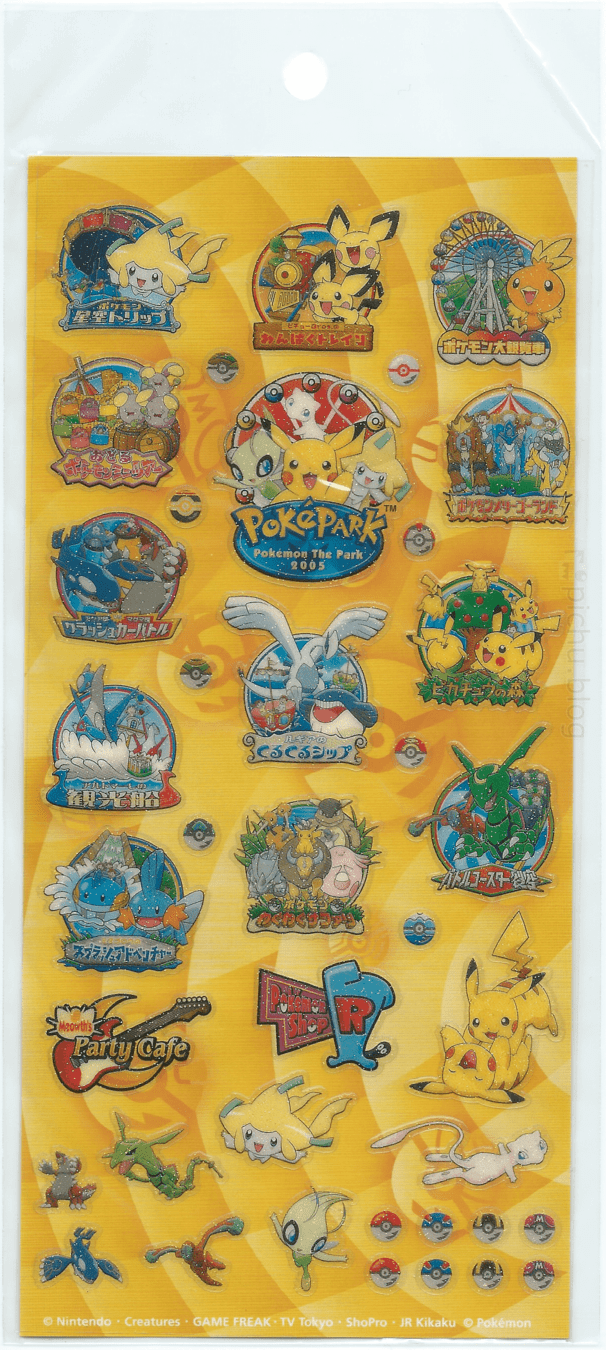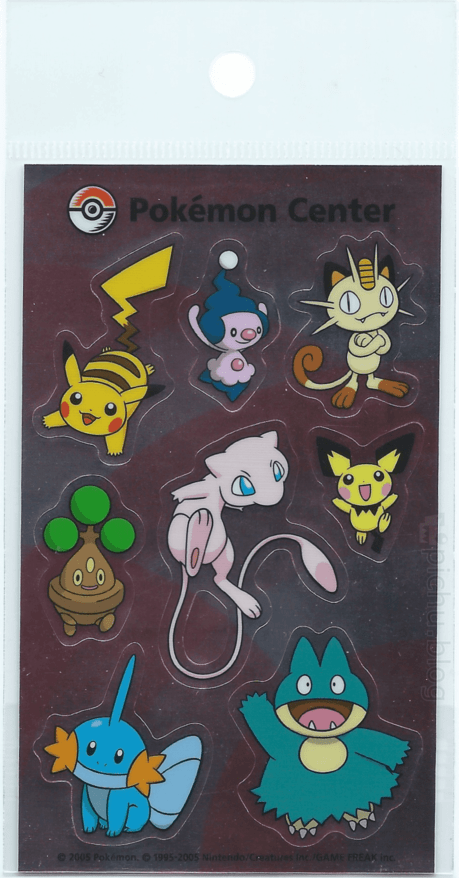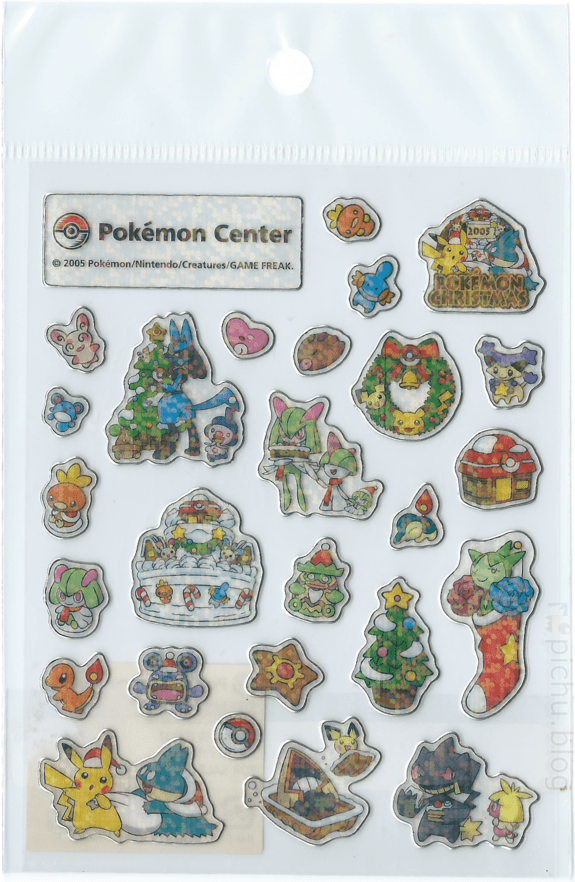 2007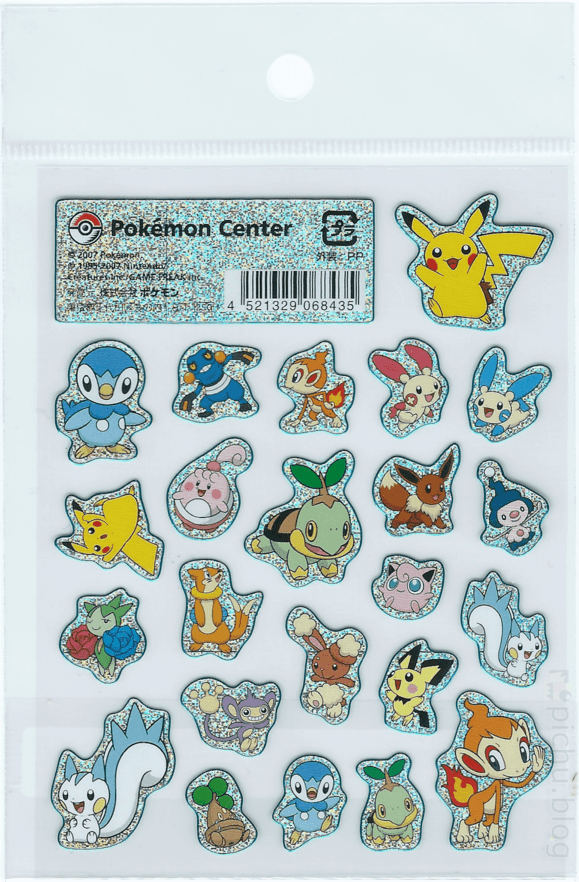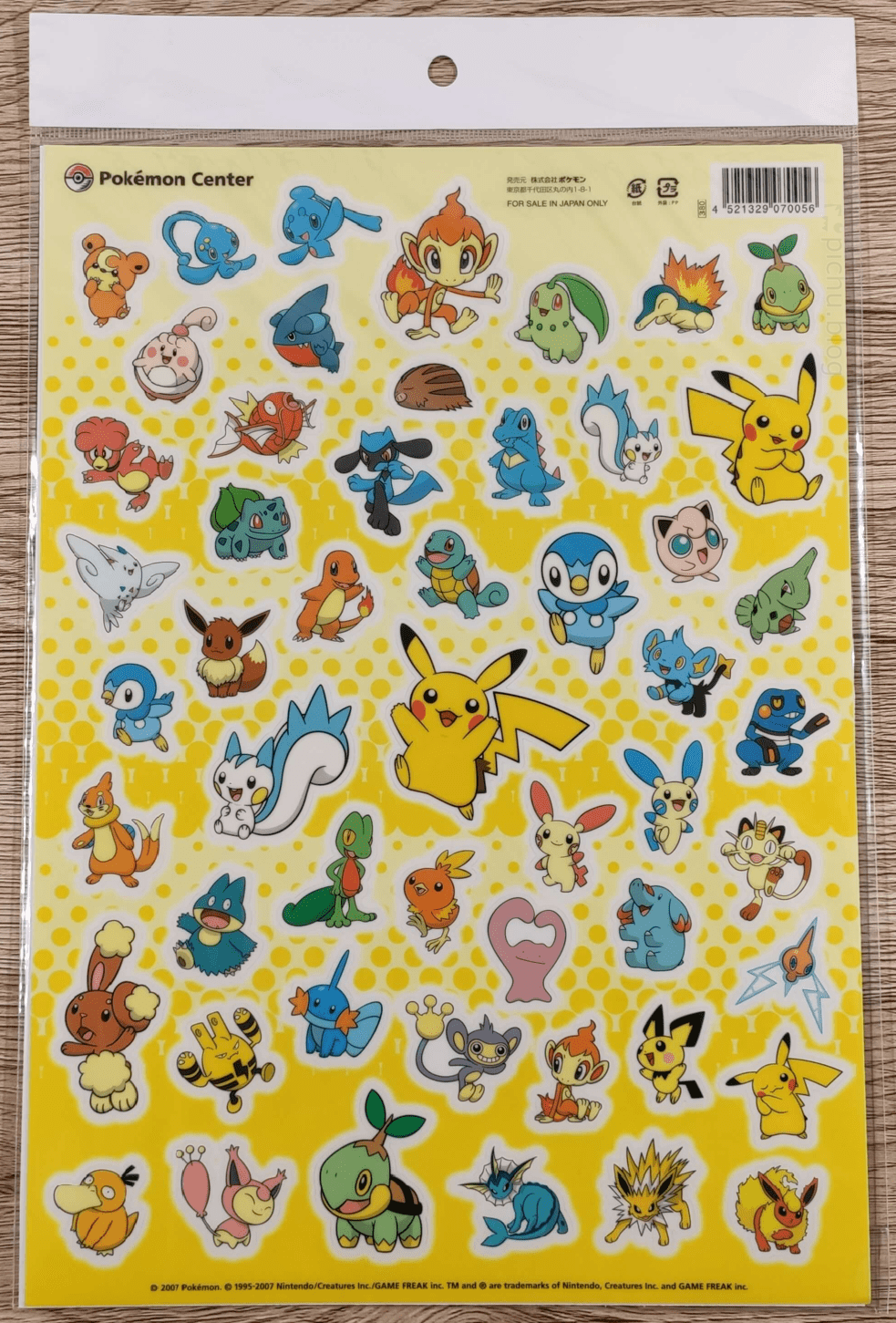 2009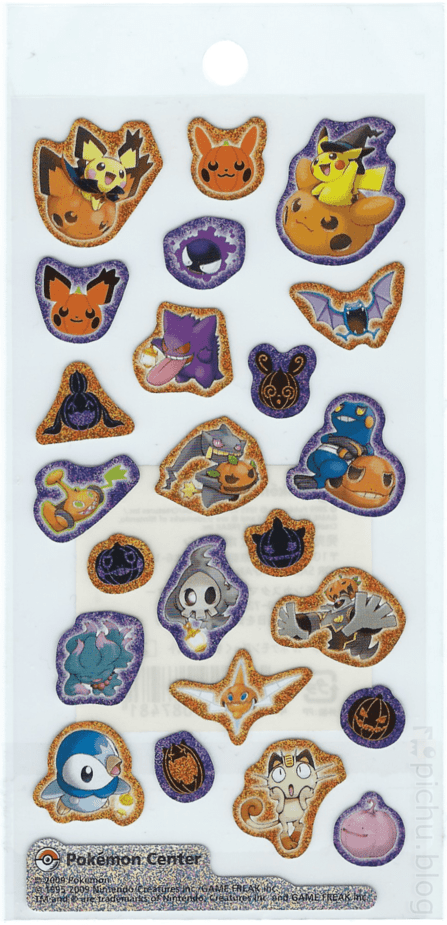 2012

2016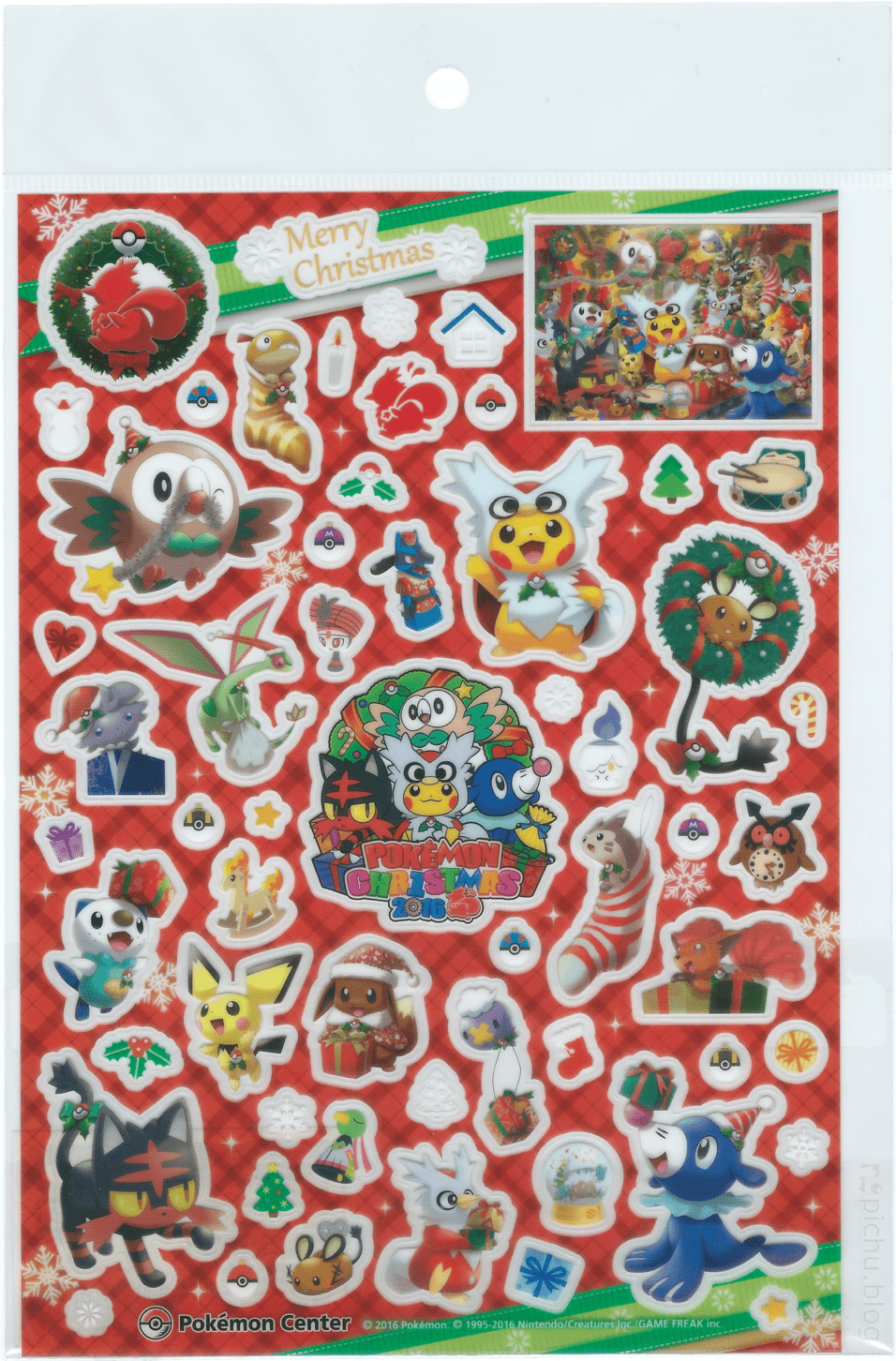 2017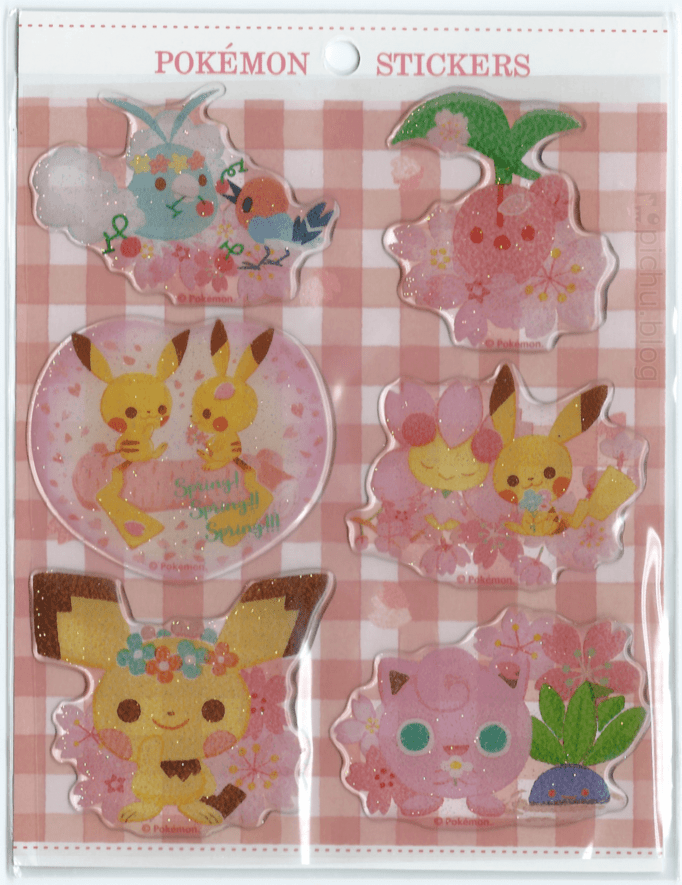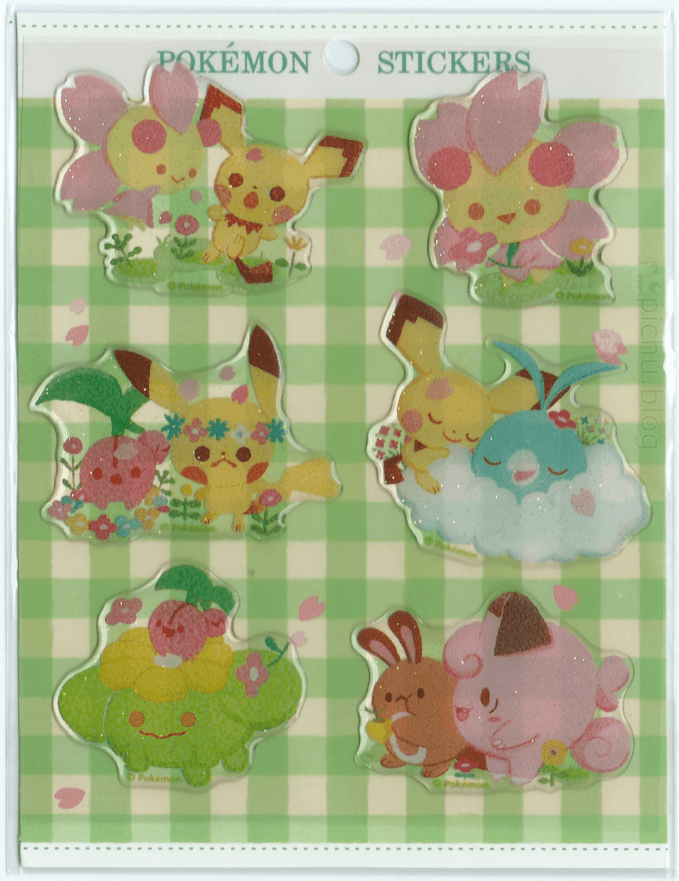 2019
2020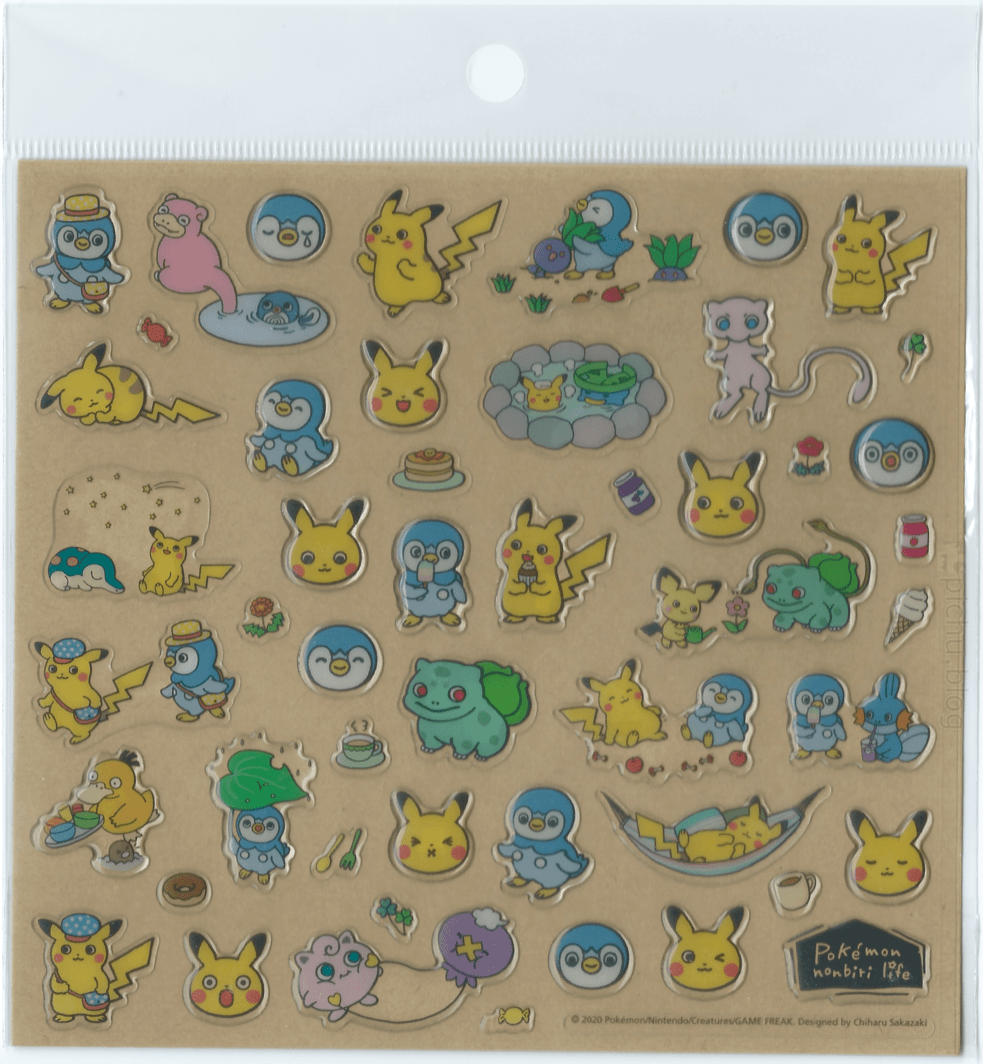 Know of a sticker pack I'm missing?
There are a lot of sticker packs out there and I'm sure Pichu appears on a whole load more than what I've got pictured above.
If you're aware of something not shown below, I'd love to hear about it. You can send me a message directly on Instagram: @pichucollector.
Do note though that I'm not especially interested in paying lots of money for these. They're something which occupy my spare time that pose little financial burden, so whilst I may love to hear about some sticker pack you have I'm probably not going to want to buy it from you if it's more than $15 or so.